スポンサーサイト
-------- -- --:--
上記の広告は1ヶ月以上更新のないブログに表示されています。
新しい記事を書く事で広告が消せます。
I change firmware of Xerun Speedpassion 20110322 stock
2011-07-22 Fri 06:00
Retry XeRun 120A 1s for 1/12 racing 17.5T stock.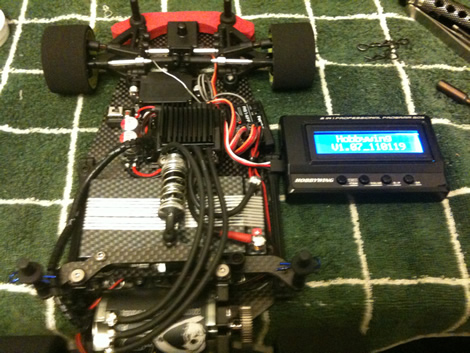 I change firmware of Xerun Speedpassion 20110322 stock.
But so firmware of Speed Passion(20110322stock) is as same as HW's 20110211stock.
Vary soft feel,is too soft & very slow with D3 17.5T.
And more,if you change SP's firmware from HW, you can't update(back) to HW's at direct.
Root is Change SP's FW v1.x , after that to HW V3.x.
However I don't know what is best choice and I can't find best setting for D3 17.5T yet.
Sorry.
関連記事

I change firmware of Xerun Speedpassion 20110322 stock (2011/07/22)
スポンサーサイト
copyright © 2005 よるのお楽しみ all rights reserved. template by [